Welcome to Hibiscus Restaurant in Seminyak!
Guests regularly describe Hibiscus Restaurant in Bali as a "hidden gem" dining experience in the resort Seminyak district.
An Indonesian Balinese chef heads our kitchen, but our menu features something for everyone. Come for a date or bring the whole family.
In addition to regional favorites — like Kalimantan chicken spring rolls, pepes ikan, and Sumatran beef rendang — at our restaurant in Seminyak, we also serve an array of international dishes and comfort food, including chicken wings, crunchy onion blooms, fish and chips, garlic-butter chicken, and various pasta dishes. And while our chefs frequently use traditional Indonesian spices, all guests can set the "heat" for their food.
What's the vibe at Hibiscus? Since we're in a resort area, our standards are high. Or, to put it another way, Hibiscus would be at home in cities across the globe, from San Francisco to Singapore. But we don't have a giant dining room, so making reservations is a good idea.
At Hibiscus, we only use the freshest ingredients, and our entire staff works hard to ensure that everyone who walks through the doors has a delicious experience at our restaurant in Bali. And it must be working because we often land on "best of Seminyak" culinary lists. Plus, our patrons consistently rave about our food.
Our minimalist, elegant dining room is open daily from 11 a.m. to 9 p.m., and guests return to our restaurant in Seminyak time and time again.
We look forward to welcoming and feeding you!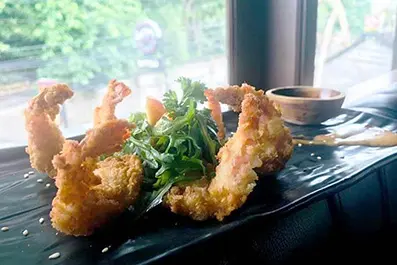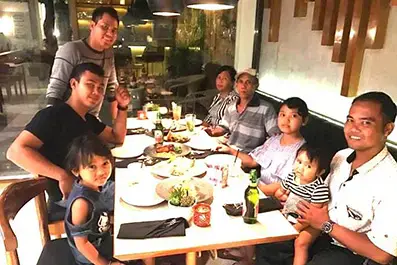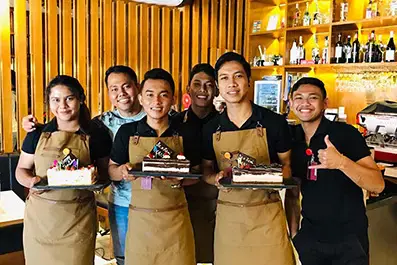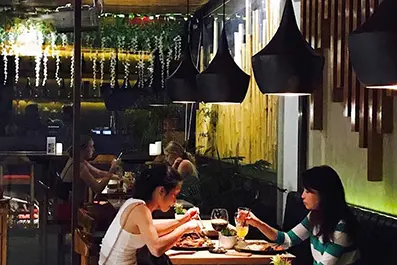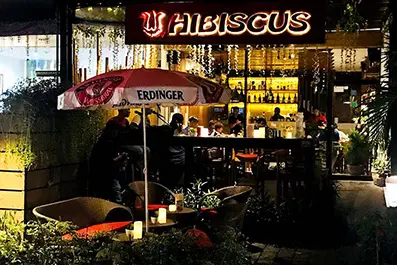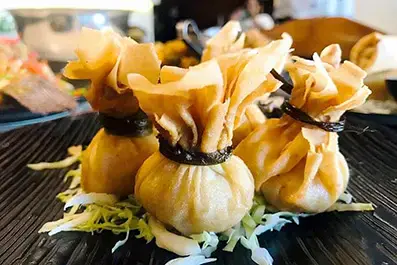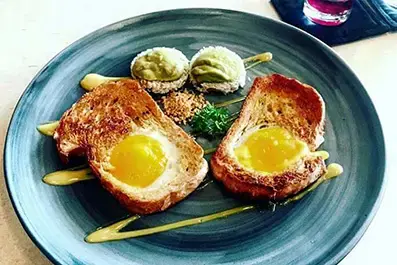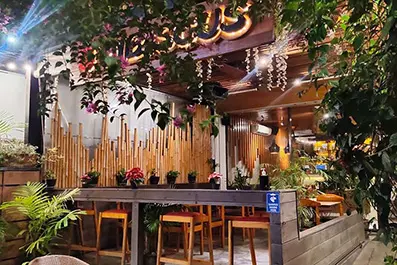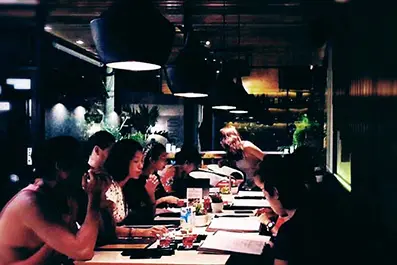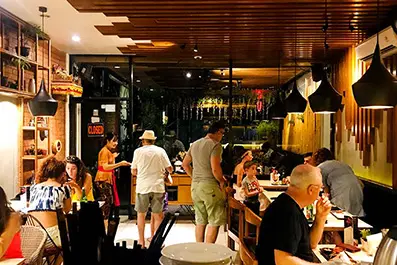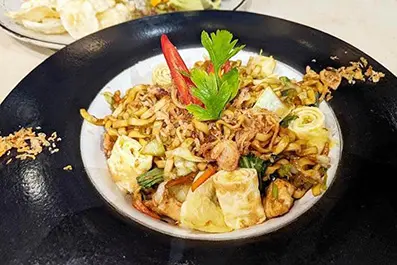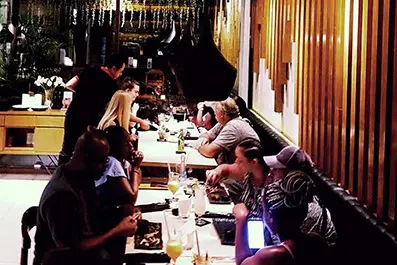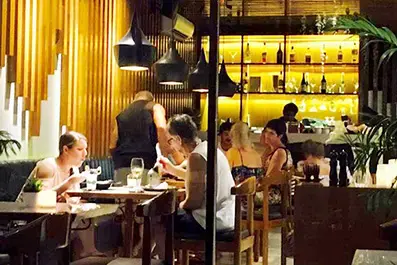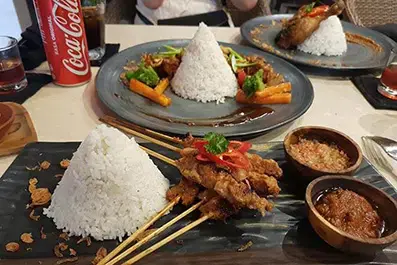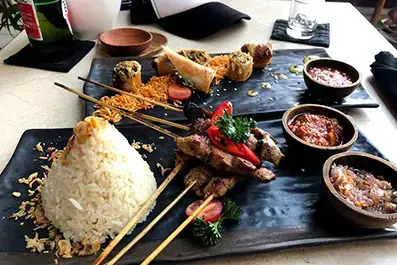 Celebrate
your Special Event with us!
Enjoy the Hibiscus Restaurant ambiance and delicious food as you celebrate your special event in our cozy restaurant in Seminyak.
Contact us
Guest's Frequent Questions
Hibiscus Restaurant Seminyak has something for everyone. We offer Indonesian and international dishes, and we only use the freshest ingredients. Whether you're in the mood for chicken betutu, fish and chips, or a bowl of pasta, our restaurant in Bali has you covered.
If you're looking for a restaurant in Seminyak that delivers, go with Hibiscus. We participate in the "Go Food" service. You may pay additional delivery fees — and don't forget to tip your mobile server! Whether you're at a home, apartment, hotel, motel, or vacation rental, we'll get you what you want in a timely manner.
Are you a party of five or more people? Or maybe you're a table of two with a special request. Either way, it's best to make a reservation. Groups of 10 or larger must book tables in advance and agree to a menu for your party.
Happy birthday! We'd love to celebrate with you at Hibiscus, a restaurant in Bali. However, if you plan to have more than five people — or you'd like a cake or special menu item — please call us and make an advanced reservation.
Indonesian food uses various species, and some dishes are considered "spicy." But at our restaurant in Seminyak, you control the heat. Not only do we cater to European tastes, but we let guests tell us how spicy they want their dishes on a scale of one to five.
We are located in the resort district of Seminyak, Bali at Drupadi street No. 23-B and are open daily from 11 a.m. to 10 p.m. Get Directions here
Hibiscus Restaurant is well-priced for the quality, and guests regularly praise us as a "hidden gem" that offers "outstanding, great, and delicious" food. Check out our reviews on Tripadvisor or Google!